News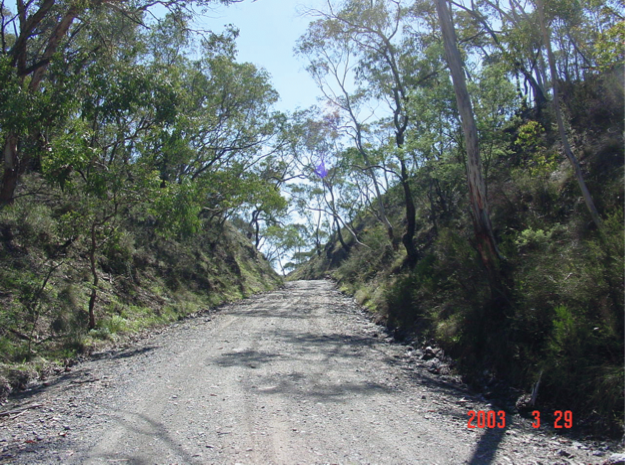 Recently, a part of Australia's convict history has been memorialized by Lithgow Council's renaming of part of the Old Western Road near Rydal as "Bloody Cutting Road". 
The recognition of "Bloody Cutting" began in the 1990's, with research and support of locals including Greg Featherstone, Yvonne Jenkins, and Lester Batcheldore. Their legacy was sustained to this day by Ollie Leckbandt and the Lithgow Branch of the National Trust, who can be credited with its realisation. The renaming acknowledges the perils faced by convict road gangs during the construction of Mitchell's 1832 line of road to Bathurst. 
Equipped with pickaxes and shovels, they excavated the tough shale of the ridge. It was an eighty-metre deep gorge, only wide enough to allow a single cart passage. The cutting still is only wide enough for one car to pass through at a time. 
Just down the hill from the Bloody Cutting is the No 2 Stockade Cox's River, where convict labourers who worked on the Western Road were housed, along with their guards and civil administration. Many also had their wives and children in tow. At times, some 700 people were reputed to live there.
It is wonderful to see the 10 years of research Sue undertook for her 2006 PhD thesis "That den of Infamy, the No. 2 Stockade Cox's River" reflected in the "Bloody Cutting Road" decision, be put to such use.
The naming of the road is a significant action that preserves the Blue Mountains and Central West's convict heritage for future generations. It is truly rewarding for the community to see the construction the old line of road remembered. This oblique reference is special because it acknowledges the convicts, surveyors, overseers, suppliers and soldiers whose achievement this was.
Edited by Emily Pickering